Corinium Museum, Cirencester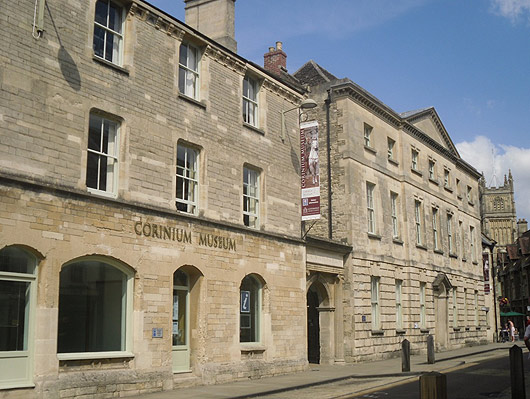 Leave the 21st century behind you and discover the treasures of the Cotswolds as you explore its history at this award winning Museum. Home to one of the largest collections of Romano-British antiquities extensively from Corinium, Roman Britain's second largest city.
Admire the work of Prehistoric metal smiths. Marvel at the Roman mosaics as you take a peek through the window of a Roman villa. Come face to face with the Anglo Saxons and their buried treasures. Be amazed by Medieval Sculpture, Civil War coin hoards and experience the elegance of Victorian Cirencester. An inspiring and interactive experience for everyone.
Special events, exhibitions and workshops take place through out the year and the museum is fully accessible with a gift shop, the Cirencester Visitor Information Centre and a Cafe on site.
Corinium Museum Address and Contact Details
Corinium Museum
Park Street
Cirencester
Gloucestershire
GL7 2BX
Telephone 01285 655611
Admission Charges
Adult: £4.95
Senior Citizen £4.10
Student (16+) £3.30
Children (5-15) £2.25
Family Ticket (up to 2A + 5C) 10% discount off adult/child charge

Annual season ticket (valid for 1 year)
Visit the Corinium Museum as many times as you like! A season ticket is valid for a whole year from the date of purchase and entitles the holder to free entry to the museum and temporary exhibitions.
It allows you to make the most of our busy program of events and exhibitions. Plus, it also gives you great discounts on lectures and workshops.
Adult: £14.60
Senior Citizen £11.50
Student (16+) £9.75
Children (5-15) £7.20
Family Ticket (up to 2A + 5C) 10% discount off adult/child charge
Opening Hours
Monday to Saturday
10:00am to 5:00pm April to October
10:00am to 4:00pm November to March
Sundays
2:00pm to 5:00pm April to October
2:00pm to 4:00pm November to March
Events at the Corinium Museum
December 2013 Events at the Corinium Museum
Cotswold Craftsmen - Christmas Exhibition
Friday 15th November – Sunday 5th January 2014
Explore the wonders of local art and craft in this stunning Christmas exhibition by the Cotswold Craftsmen. The Cotswold craftsmen are a well established group started in the late 1960's, whose membership is drawn from all around the Cotswolds. The group includes a rich cross section of craftsmen, designers and artists who value the traditions and skills of the past and wish to embrace contemporary techniques and ideas. The aim of the Cotswold Craftsmen is to encourage the making of individual items to a professional standard of design and finish. They value the unique qualities that handmade individually crafted objects possess and recognise the lasting pleasure they bring. This selling exhibition offers the perfect opportunity to pick up a unique gift for family and friends at this seasonal time of year.
Entry to our temporary exhibition space is free.
Cards Good Causes Pop On Shop Wednesday
16th October – Monday 23rd December
An impressive range of cards will be on sale n the museum shop to support more than 25 charities including Cancer Research UK, We Are Macmillan, Alzheimer's Society, Mind, Stroke Association, Diabetes UK and the NSPCC. This Christmas, why not buy your cards at the Corinium Museum and help support a wide range of deserving charities.
Entry to the shop is always free.
Stretchy Rudolf Family Drop In
Monday 23rd December 10.30-11.30am
Join the Corinium team to make your own Donna, Blitzen or even Rudolf to take home to decorate your house with for Christmas
Cost: £1 per child or free for season ticket holders. Just drop-in.
NEW! Family Film Friday
UP Cert: U, Run time: 1 hour 29 minutes
Friday 27th December, 11am
New to the museum events programme is Family Film Friday. Each school holiday we will be selecting a film for families to enjoy.
Carl Fredricksen spent his entire life dreaming of exploring the globe and experiencing life to its fullest. But at age 78, life seems to have passed him by, until a twist of fate (and a persistent 8-year old Junior Wilderness Explorer named Russell) gives him a new lease on life. Up takes audiences on a thrilling journey where the unlikely pair encounters wild terrain, unexpected villains and jungle creatures. When seeking adventure – look Up.
Cost: £4.65 adult and £2.50 children. Advanced booking is recommended
Contact details:
Corinium Museum, Park Street, Cirencester, Gloucestershire, GL7 2BX
Tel: 01285 655611 Email: coriniummuseum@slm-ltd.co.uk
Website: http://www.coriniummuseum.org
Advertisements
Corinium Museum Photos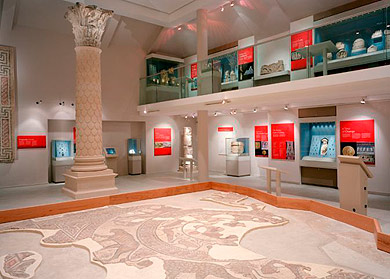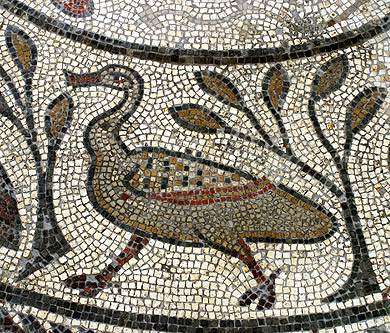 Corinium Museum News
The Tetbury Hoard was discovered in 2010 by a metal detectorist and excavated in the days following its discovery. The coins were declared Treasure and initially sent to the Britis ...
Posted: 06/03/2014 13:28:54
This weekend sees Cirencester taking part in Heritage Open Days again. Many buildings normally closed to the public will be open. Venues taking part in the 2013 Heritage Open Da ...
Posted: 13/09/2013 15:17:36