RIAT 2019 Accommodation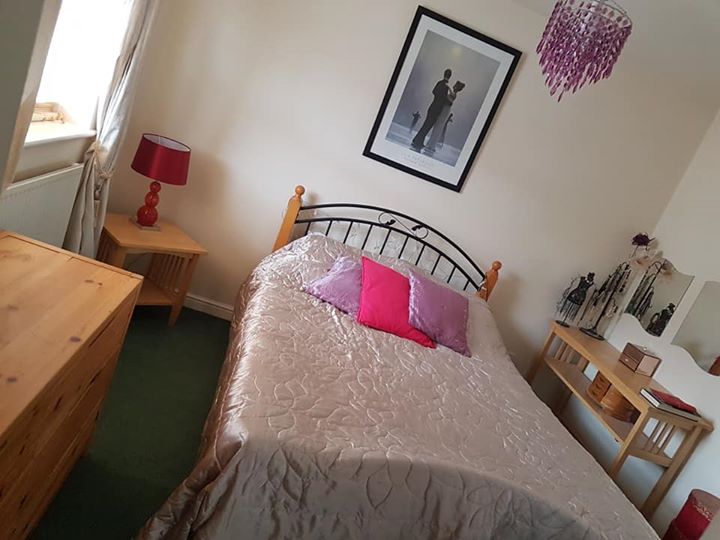 You have requested further details about RIAT 2019 Accommodation, at present the details we have are as follows.

Description
Situated on the delightful hamlet of St Andrews Ridge, North Swindon, Wiltshire, just 18 minutes drive to the Royal International Air Tattoo RIAT in Fairford, Gloucestershire.

Staying at this property gives you cosy, independent, self-catering accommodation in a delightful home, which is dogs friendly also- with a very large rear garden.

This lovely modern 3 Bedroomed House makes an ideal central base for touring around the southern Cotswolds and attending events like RIAT...or even just taking a relaxing break from everyday life, watching the world go by or walking in the beautiful Cotswold countryside. You are only 15 minutes from the stunning waters of the Cotswolds Lakes.

You can travel to the air show from Swindon Bus Station in the shuttle bus. Rail services to Swindon from London, Oxford, Wales and the West, make rail an easy way of getting here.

Sleeps: 5, Bedrooms: 3, Pets: 2-Up to two dogs welcome. Arrival Day: Sun Mon Tues Wed Thurs Fri Sat.

Features

Off road parking for 1 cars- plenty of street parking
Free Wifi
Secure storage for bikes in Garage.
Garden patio with a barbeque
Gated garden ...dog proof to all but the smallest!
Comfortable lounge with TV
Dining Table
2 Double and 1 single bedroom
Hairdryer and iron
En-suite bathroom with walk-in shower (towels provided)
Family bathroom
Fully equipped kitchen with an oven/microwave - inductive hob - fridge and a washing machine
Downstairs toilet
Non-smoking property

£1,000 for the 7 nights

Contact:
Mobile 07989 500151
Email gkerryg123@gmail.com
Address
St Andrews Ridge
Wiltshire

Telephone
07989 500151
Map
We do not have a postcode on file.
This Cirencester Business Directory query was generated on 21/09/2019 03:34:56
If you believe any information is incorrect, please email webmaster@cirencester.co.uk



Advertising your business here costs from £145 + VAT per annum
See the Advertising section for more details
Advertisements
Related Links