The Old Bungalow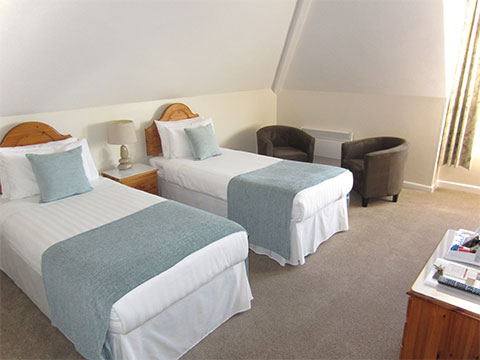 You have requested further details about The Old Bungalow, at present the details we have are as follows.

Description
A warm welcome is assured from your hosts Gary and Hannah at The Old Bungalow Guest House in Cirencester, a delightful award-winning guest house just a few minutes' walk from the town centre with its choice of fine inns, shops, restaurants and the acclaimed Corinium Roman Museum.

We offer six beautifully presented en-suite guest rooms all with widescreen digital televisions. Award-winning breakfasts are fully inclusive in your stay together with on-site secure parking and free wireless internet access.

Cirencester is the perfect southern gateway into the Cotswolds and is within easy reach of the popular Cotswolds villages.

We also offer luxurious self-catering accommodation in the heart of Cirencester.
Address
93 Victoria Road
Cirencester
GL7 1ES
Telephone
01285 654179
Website
Email
Map
This Cirencester Business Directory query was generated on 21/09/2019 03:59:35
If you believe any information is incorrect, please email webmaster@cirencester.co.uk