Commatic Limited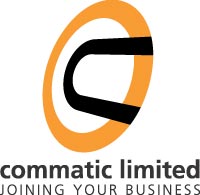 You have requested further details about Commatic Limited, at present the details we have are as follows.

Description
Commatic have been designing websites for Cirencester businesses for 20 years and can help your business make the most of the Internet and Social Media.

We build search engine optimised, mobile friendly websites which gain top search engine rankings.

Contact us today so that we can discuss your website requirements.
Address
Cirencester

Telephone
01285 850044
Website
Email
Map
We do not have a postcode on file.
This Cirencester Business Directory query was generated on 23/07/2019 02:28:36
If you believe any information is incorrect, please email webmaster@cirencester.co.uk