Looking for hotels and B&Bs in Cirencester? Visit our Cirencester Accommodation section

Cirencester Guide
The Cirencester website, established in 1998, is the most extensive website of Cirencester related information and Google's top ranking Cirencester website. This Cirencester guide provides information on the beautiful Cotswold market town of Cirencester for residents and visitors to Cirencester in the Gloucestershire Cotswolds including Cirencester news, images of Cirencester and the surrounding area, links to Cirencester related web sites and a searchable Cirencester business directory with online maps. You can find Cirencester accommodation, Cirencester restaurants and Cirencester events. The Cirencester website is designed and maintained by professionals with over 20 years experience in the computing industry.
Cirencester Events
Corinium Hotel & Restaurant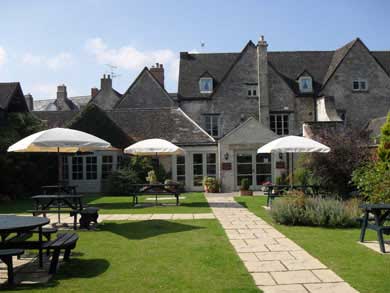 This delightful grade 2 listed small Hotel and Restaurant enjoys a quiet location in one of the oldest streets in Cirencester, yet it is only a five minutes walk to the town centre. More details...
Adverts and Sponsors






Advertising your business here costs from £145 + VAT per annum
See the Advertising section for more details
Cirencester News
Tony Clack recently celebrated his 80th birthday in style. Family and friends from as far afield as Australia came to his party and wished him many happy returns – but he still fo ...
Posted: 16/05/2013 09:18:25
For over 10 years the Cirencester website has been a comprehensive source of hotels, bed and breakfast and self catering accommodation in the Cirencester area. From today, you c ...
Posted: 15/05/2013 20:05:05
Cotswold District Council's Cabinet has agreed to award a contract to Sports Leisure Management (SLM) to take over the running of leisure and cultural services by the anticipated t ...
Posted: 11/05/2013 13:07:31
Residents are being encouraged to use their vote in the County Council Elections that are taking place across Gloucestershire on Thursday 2nd May 2013. A total of 53 Councillors a ...
Posted: 01/05/2013 10:17:38
Editor Picks
The Cotswolds - Find out a more about the area of the country in which Cirencester is located.
Interested in volunteering in Cirencester? See our Charity page for local charities